Dedicated myself to eradicate the menace of child marriages
I am Dr Mamatha Achanta, Founder Director of Tharuni, NGO and Chair Person, Child Welfare Committee, District Warangal, Andhra Pradesh. I have dedicated my life for the cause of Girl Child. I strongly feel that 'Service to Mankind is Service to God' and started my work leaving all the comforts of life living in the rural areas to serve the needy children & women. Basically, I am a Child Activist relentlessly fighting for the Rights of children, particularly Girls. I am also working for the eradication of Child Marriages which are still prevalent in some parts of Andhra Pradesh. I have stopped hundreds of Child Marriages in the District Warangal and helped the girls continue their education. I could bring the needed attention to this issue at State and National level and was instrumental in bringing about changes in the Law for Prohibition of Child Marriages.
I have been fighting many legal battles for the betterment of lives of girl children. I have filed many cases in NHRC, SHRC (A.P.), High Court and District Courts for Protection of Girl Children from Child Labour, Child Marriages and Abuse and succeeded in bringing Justice to them. I have started 'Tharuni' a Voluntary organization in the year 2000 and have been working for the empowerment of Adolescent Girls, Women & Aged in the state of Andhra Pradesh. Ours is the only organization in Andhra Pradesh working consistently for the welfare of girl children. I am also working on the issues of Infanticide / Foeticide, Child Labour and Trafficking of girls along with Child Marriages, which are the main hindrances for the development of girl children.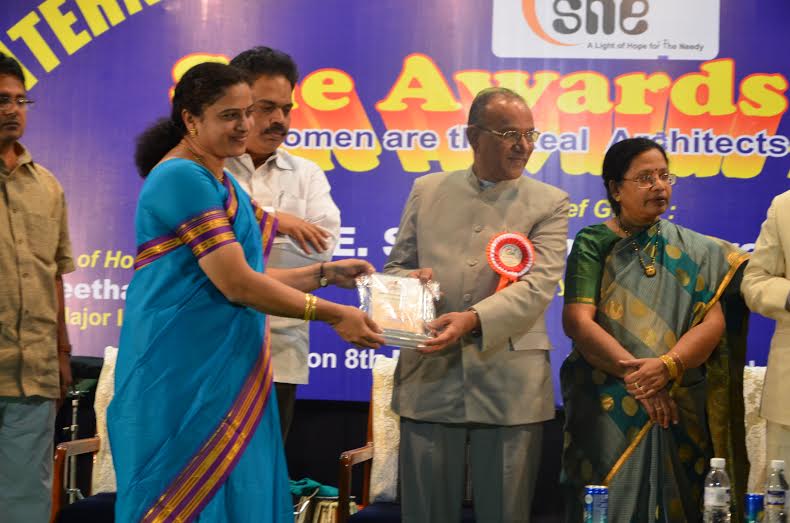 A brief life skecth
---
Born to a highly educated Mother (Dr Hemalatha Devi) - a Retired Professor in Journalism & Mass Communications and to a Father (Sri Sadguru Prasad) who is a retired District Judge & Secretary, SHRC (A.P.), Dr Mamatha was an exceptional student throughout her educational career. She has always been a leader with a caring and serving character. She had the fervour to help others and serve the underprivileged. She was the school pupil's leader (SPL) and also the best sportsperson both in her school and college. She was given the title of 'Sprint Queen' in her school and college as she excelled in sprint events in sports. She also excelled in extracurricular activities like arts, music, karate and many other things. She was also trained in many types of martial arts and was taught to defend herself. She learnt to become multi-talented when she was very young and is also a certified Veena (Carnatic Music Instrument) player. She is a fine combination of expertise in Fine Arts, Martial Arts & Sports. She also has an Advance Diploma in Russian. She went on perusing her studies to achieve many Degrees to her credit. She has done Post Graduate Diploma in Human Resource Management, Bachelors in Public Relation, Master of Social Work, Bachelor of Law (LLB) and Ph. D. in Botany (Chemo Taxonomy).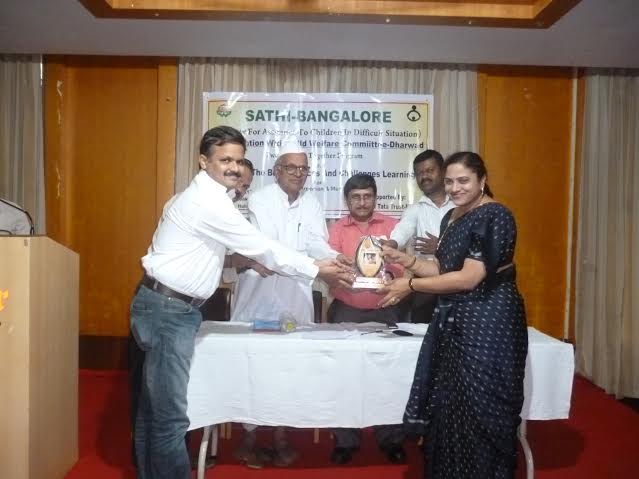 ---
Dr Mamatha is also qualified as an Advocate and also is a member of the District Legal Services Authority and District anti- women Atrocities Committee in Warangal District. She is also Member in many Committees like Child Marriage Prohibition Committee, Advisory Board on PCPNDT Act to combat Infanticides & Foeticides, Sexual Harassment Committee at Work Places for Police Department, Warangal, Hospital Development Committee, Government Maternity Hospital, Hanamkonda, Dist. Warangal, Anti – Ragging Committee, National Institute of Technology (NIT), Warangal & Advisory Committee, NSS, Kakatiya University, Warangal to name a few. Being the Member of all these Committees, Dr Mamatha could bring many policy level changes in the implementation of Acts and could bring focus on the gaps in these enactments to key officials so that justice is done for the poor victims (Bio- Data of Dr Mamatha).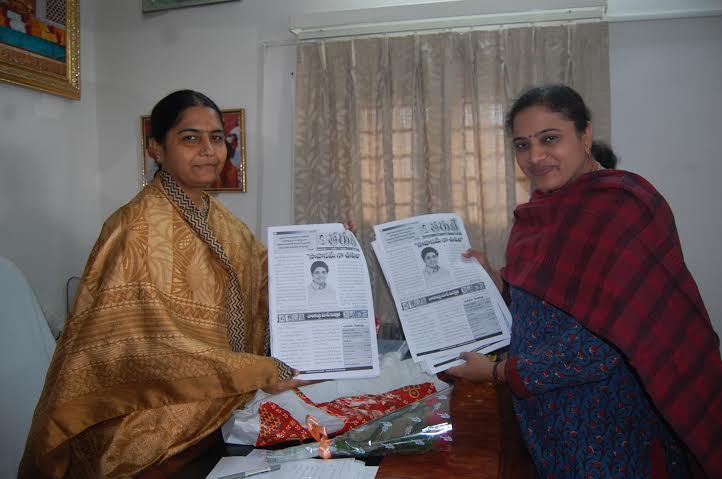 US STATE DEPARTMENT INVITEE:
In 2009, her work on human trafficking was recognized and she was invited by the US STATE DEPARTMENT for the prestigious International Visitor Leadership Programme (IVLP). She went to Washington, New York, Cincinnati and San Diego and met legal experts, activists, police officers, NGOs and discussed about how to combat human trafficking at global level for three weeks. She also had discussions with Officials at UNICEF, ILO, USAIDS and US State Departments regarding Human Trafficking in India and cooperation needed for combating it.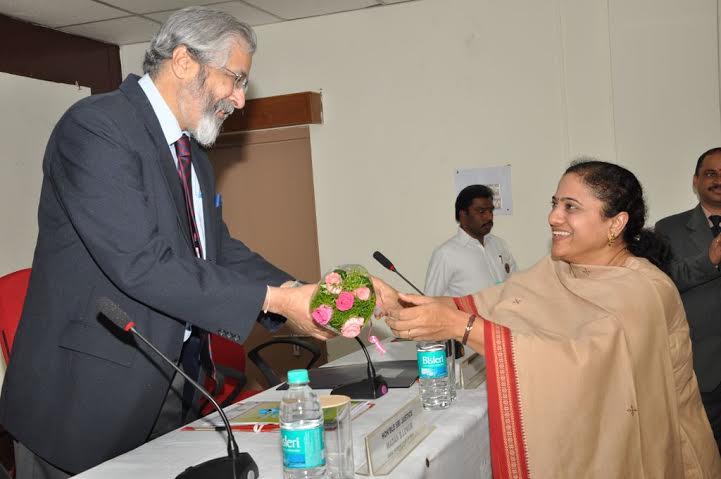 AS CHAIR PERSON, CWC:
Due to her dedicated work on Child Rights, She was nominated as the Chair Person, Child Welfare Committee (CWC), District Warangal. Since one and half year as the Chair Person, CWC, she had rescued more than 300 children from Child Labour, Child Marriage, Trafficking and abuse. She could reintegrate more than 50 missing children with their families. Because of her efforts, Child Labour in the district came down drastically. She herself participated in many raids along with Police & Labour Departments to rescue hundreds of children from Child Labour and abuse. By sensitizing Police personnel on Child Laws, she could get cases booked against culprits who victimise children in the district. Her efforts could bring a 'Model' CHILDLINE -1098 working 24 hours for rescuing needy children in the district. It is considered as the Best
CHILDLINE in the State of Andhra Pradesh.
Dr Mamatha is the Key trainer and Resource Person for many Government Departments like Women & Child Welfare, Health & Family Welfare, AIDS Control Society, Police, Labour and Judiciary and UN agencies like UNICEF and other INGOS like Alliance, PATH India, etc and maintains cordial relations with all of them.
Here are few of my acheivments
---

Awarded as the Best Social Worker by the Dist. Collector, Warangal twice - 26th January 2003 & 2008.
Nominated twice by Govt. of Andhra Pradesh for the National level Durgabhai Deshmukh Award during 2002 and 2003.
Recommended by the Dist. Collector, Warangal for the National level Red & White Bravery Award for Social work for the year 2002-2003.
Recommended for Stree Shakti Puraskar by Women and Child Welfare Department during 2004 & 2011.
Visited United States of America as part of the International Visitors Leadership Programme on Trafficking (IVLP) from 30th May 2009 to 21st June 2009 – selected by the U.S. Consulate as the only participant from Andhra Pradesh.
Received Two Awards for Children Films produced by Girls from Tharuni in UNICEF Children Film Festival – 'My Frames 2010'.
Awarded Tharuni as Best NGO by NTR Trust on 11/11/2011 during 'Swaraveda' programme.
Awarded "Sapthagiri Sabala Puraskar" By Doordarshan on 8/3/2013
Jury Member, UNICEF Girl Child Media Awards for Gender Sensitive Awards for TV Media Channels in Andhra Pradesh.
Honoured by many institutions Like SHE Foundation, Sri Parcha Ranga Rao Charitable Trust, Lions Club, Hyderabad, Rotary Club, Hyderabad & Secunderabad (West), Gandhi Nagar Welfare Association and Government Departments like Women & Child Welfare, Hyderabad, Education, and Health & Family Welfare of District Warangal & Govt. of Andhra Pradesh.